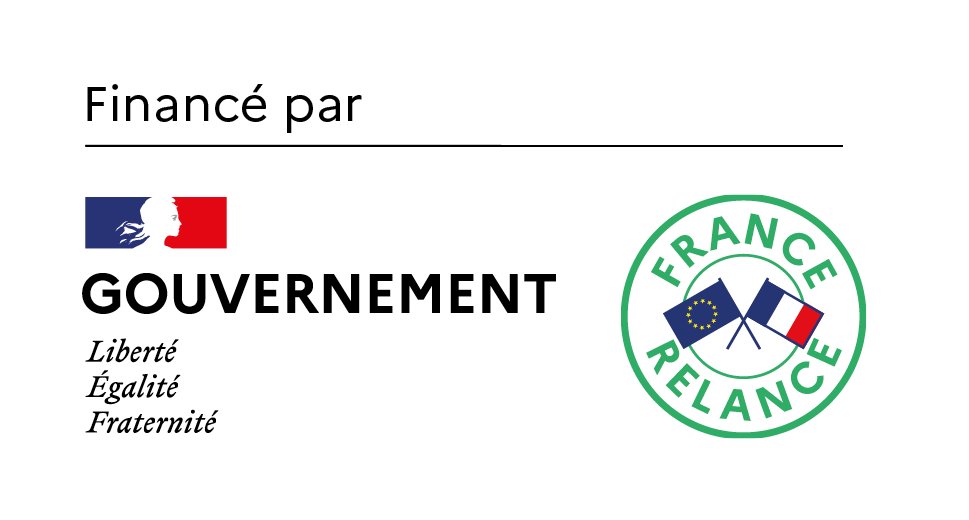 High technology dedicated to new urban mobilities
New aesthetics, new industrial and technological developments. Following 10 years of resounding success, real proof of its quality, the 100% electric 6-metre Bluebus has developed even further!
bluebus is launching the newest addition to its range of urban and suburban buses. Thanks to 10 years of proven experience in public transport operations in some 60 local communities, the new Bluebus 6 m offers many advantages.
Designed and developed to easily make its way through the narrow streets of city centres which are difficult to access for conventional buses, the new Bluebus 6 m is also suitable and efficient for serving suburban areas with low passenger density and short journeys. This new bus enjoys an innovative design and all the features of its big brother, the 12-metre Bluebus, raising it to the level of next-generation buses.
Resolutely urban, user-friendly, and compact, the Bluebus 6 m is bursting with innovations. It combines performance with a modern and elegant design. Its spacious interior can accommodate up to 35 passengers, thanks to a floor area that is unique on the market.
The new Bluebus 6 m is perfectly suited to your needs for innovation and aesthetics.
OVER 280 KM OF AUTONOMY* (E-Sort 3 cycle)
Range over 280 km*
1 pack of 3 LMP® all-solid state batteries
On-board energy up to 126 kWh
High energy density
Enhanced safety
Environmentally friendly without solvents, nickel, or cobalt
Weather-proof
BATTERY PERFORMANCE
ECO-DESIGNED IN FRANCE
A 98% recyclable structure
Superior handling
Compact size (594 x 220 x 292)
Spacious: up to 35 passengers
COMPACT AND USER-FRIENDLY
ERGONOMIC DRIVING POSITION
Comfortable and functional at EBSF standard
EBSF-Standard ergonomic driving position
Dashboard with colour LCD screen
Heating independent from the passenger area
Features
Features
Data
LENGHT
5 940 mm
WIDTH (including mirrors)
2 655 mm
HEIGHT
2 923 mm
MAX SPEED
70 km/h
LOADER
integrated
PLUG
T2
FULL CHARGE TIME
6,5 hours
MAX POWER
140 kW
HEATING & AIR CONDITIONING
100% electric
* Autonomy measured as per the E-Sort 3 cycle, variable according to operating conditions
The presented products are likely to evolve, consequently their technical information update on the site can be delayed.
Accessibility / Design​​
Accessibility for all
Electric ramp, max load: 350 kg
Floor height: Minimal 0,25 m / Nominal 0,32 m
Floor height drops to sidewalk level
Wide sliding door
Electric ramp, optional manual version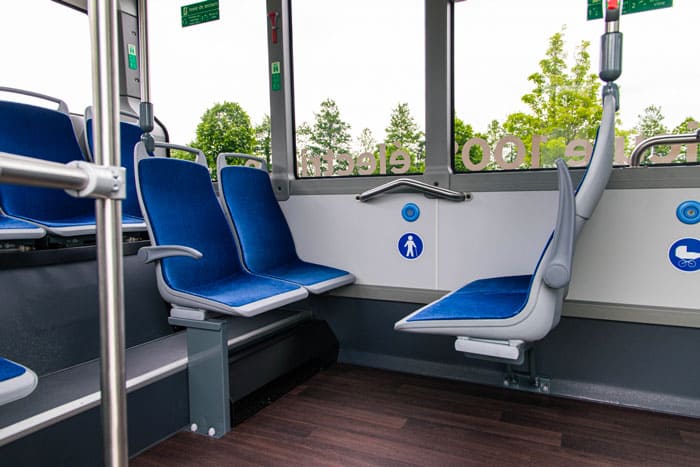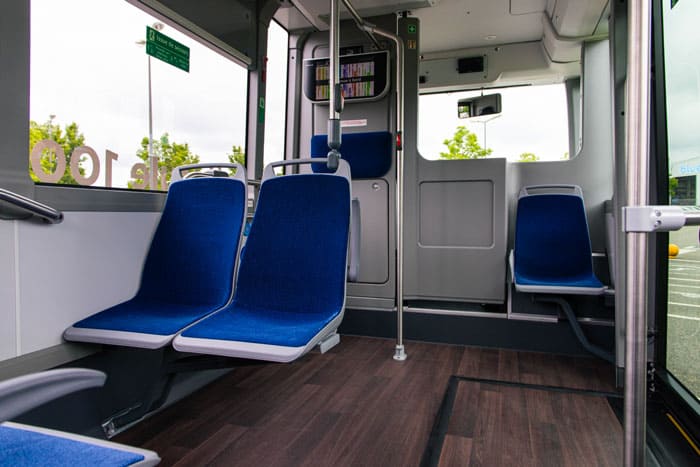 Customization
Possible interior and exterior customization