A bus combining innovations and technological solutions
Efficient and aesthetically pleasing, the 12-metre Bluebus is the benchmark in 100% electric-powered public transport in many French and European metropolitan area.
Designed and developed to meet the new requirements of the public transport market, the 12-metre Bluebus brings a new face to urban and suburban public transport by combining innovation, performance, and environmental friendliness.
The clean and harmonious lines of the Bluebus 12m offer a uniform design, on a par with the style and technology of its previous version while integrating better technical and industrial performances. Designed from the ground up to meet environmental challenges, the 12-metre Bluebus, made from highly recyclable materials acts as a clean and silent solution.
This bus incorporates all the accessibility standards adapted to the needs of the passengers. Its comfortable and pleasant interior can accommodate up to 109 passengers, depending on the configuration chosen. Its large glass windows diffuse natural light and offer a panoramic view. On the driver's side, every detail has been thought out, including an ergonomic seat and a practical and functional dashboard ensuring real comfort.
The Bluebus 12 m is equipped with the next generation of LMP® Blue Solutions "all-solid-state" batteries, a technology with high energy density and optimal safety, allowing up to 320 kilometres of autonomy. The distribution of the batteries on the roof and in the rear allows an ideal balance of loads and a spacious and pleasant interior passenger space. The efficiency of the Bluebus is further enhanced using energy recovery systems during deceleration, which promotes recharging during use.
The Bluebus 12 m is THE reference for urban and interurban public transport that meets the current objectives of the energy transition.
320 KM OF AUTONOMY*
Range up to 320 km*
On-board energy up to 441 kWh
High energy density
Enhanced safety
Environmentally friendly without solvents, nickel, or cobalt
Weather-proof
BATTERY PERFORMANCE
ECO-DESIGNED IN FRANCE
A 98% recyclable structure
Made in an IS0 9001- & ISO 14001-certified plant with 'Origine France Garantie' label
French design and manufacture
Cutting-edge technologies
Spacious: up to 109 passengers
RELIABLE AND EFFICIENT
ERGONOMIC DRIVING POSITION
Comfortable and functional at EBSF standard
Dashboard with colour LCD screen
Heating independent from the passenger area
FEATURES
FEATURES
DATA
LENGHT
12 068mm
WIDTH (including mirrors)
2 915 mm
HEIGHT
3 291 mm
MAX SPEED
70 km/h
LOAD
By external station
PLUG
DC standard
FULL CHARGE TIME
5 hours
MAX. POWER
160 kW
HEATING & AIR CONDITIONING
100% electric
* Average autonomy, range noticed with SORT cycles
The presented products are likely to evolve, consequently their technical information update on the site can be delayed.
Accessibility / Design​
ACCESSIBILITY FOR ALL
Electric ramp, max load: 350 kg
Floor height drops to sidewalk level
4 ground clearance positions
3 electric side doors
Electric ramp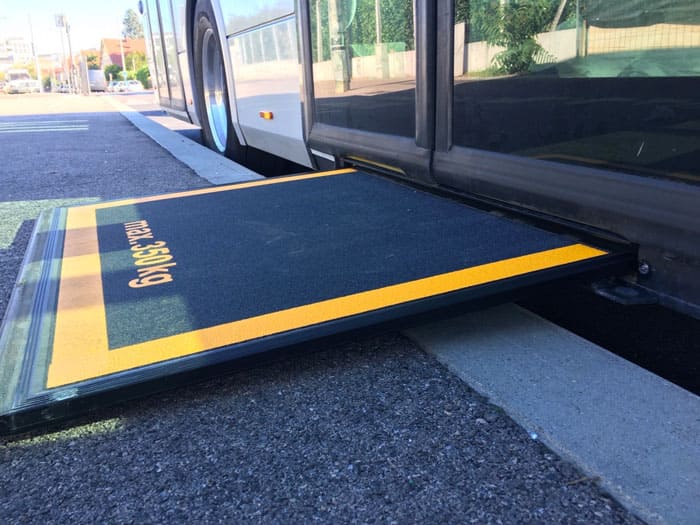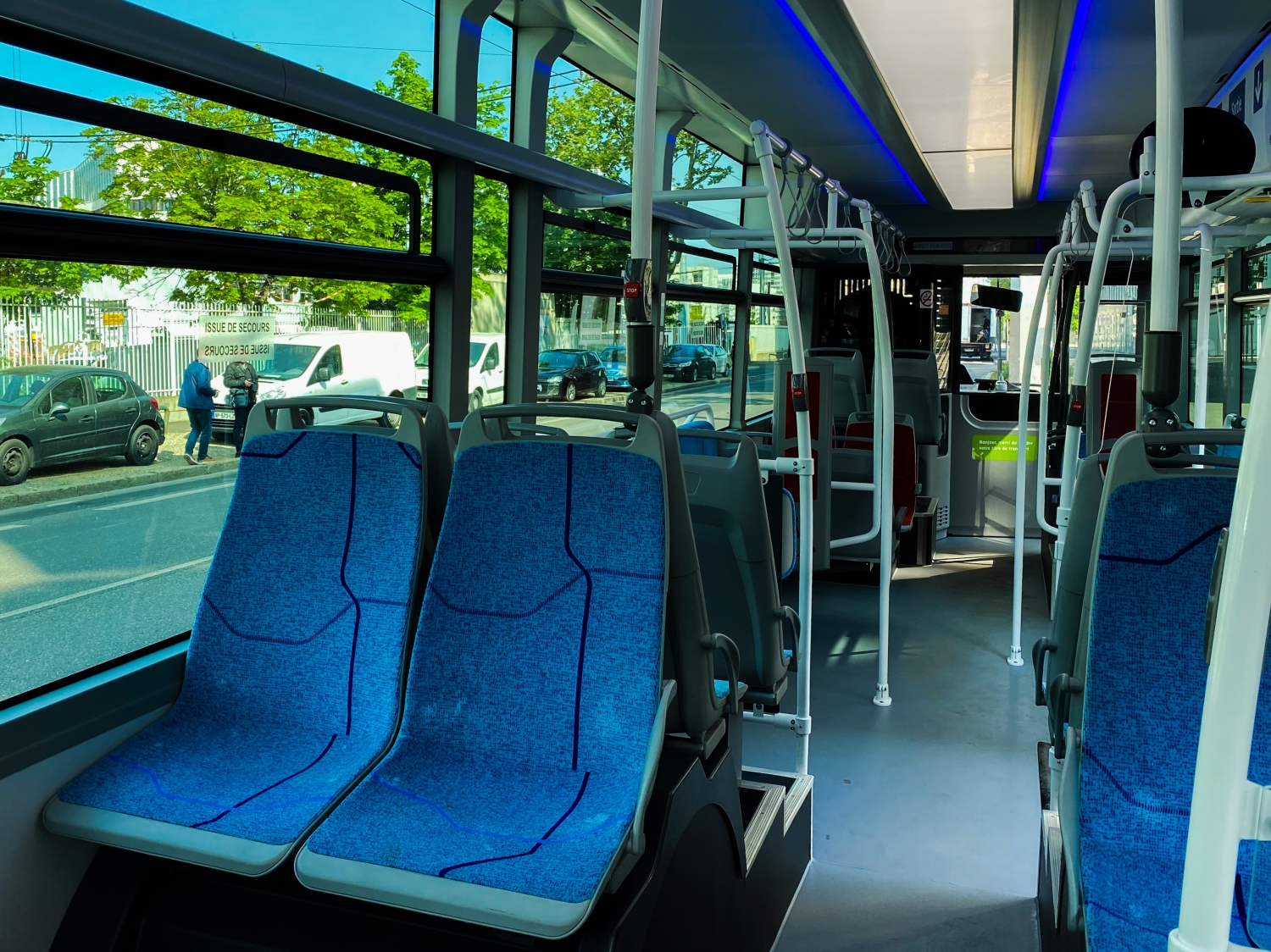 Customization
Possible interior and exterior customization